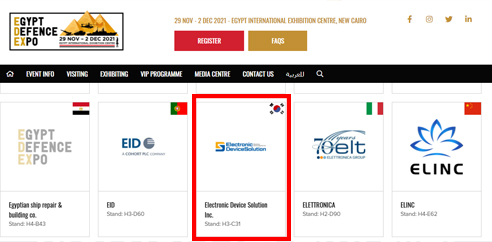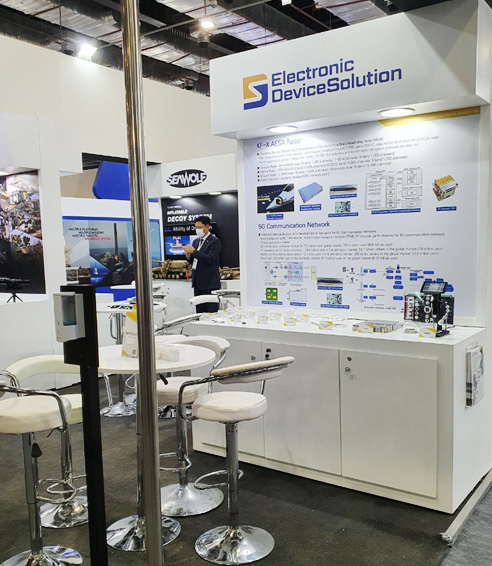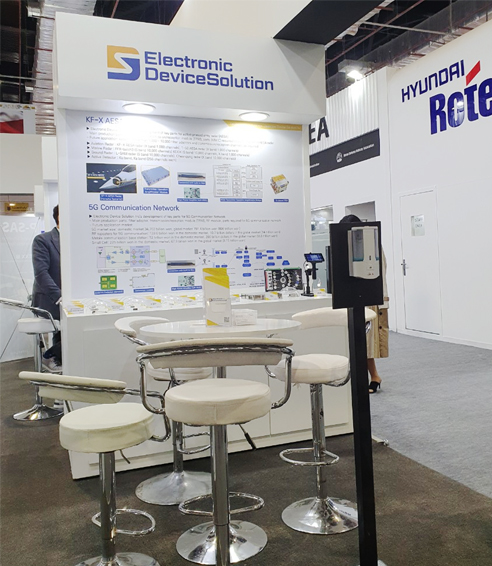 The defense exhibition 'EDEX 2021' was held in Cairo, Egypt for 4 days from November 29 (Mon) to December 2 (Thu), 2021.
'EDEX 2021' is a large-scale defense exhibition sponsored by the Egyptian government.
More than 400 exhibitors showcased the latest technologies, equipment and systems on land, sea and air.
As the only event held in North Africa, EDEX is organized to bring stakeholders from 40 countries, including key decision makers in government, army, navy and air force.
Electronic Device Solution Inc. a leader in strategic RF technology, participated and held a booth exhibition.
DC Connector(cable assembly type), DC Control Divider Connector(straight type), DC Connector(gender type), Stackable DC Connector,
DC Power Supply Connector(right angle type), RF Connector -Screw type, DC 68Pin Connector Male type, DC 68Pin Connector Female type,
Power Amplifier Module, TDA, MMIC, S-LPF, S-BPF, X-BPF, Ka-BPF were introduced.
Many related parties visited our booth and showed keen interest in the exhibited products.
It was a time to exchange various information with experts in related fields.